Top 30 Internet Moments 2012
Now that we've all managed to survive December 21st and the Mayans have been proved wrong, let's take a look at the year that went by – and the defining moments that made 2012 the year it was.
It's interesting to see how Twitter and YouTube dominate proceedings as far as how Internet sensations are concerned.
1. Gangnam Style
Image Credit: allthingsd.com
When a song manages to get more than 1 billion views on YouTube – becoming the first video to do so – you know that something big is afoot. In the process, Psy's Gangnam Style also overtook Justin Bieber's Baby as the most watched video on YouTube.
2. Red Bull Stratos
Image Credit: oursocialtimes.com
Oh how we loved this mission! Austrian skydiver Felix Baumgartner became the first human being to break the sound barrier without a vehicle. On 14th October 2012, he jumped from a world record height of 39 kilometers and also set the record for the fastest speed of free-fall at 1,342 kilometers per hour.
3. Moment of silence
Image Credit: thenextweb.com
Following the inhuman and tragic shooting at a school in Connecticut, US tech leaders and celebrities joined the call for an "Internet moment of silence" to remember the victims of the massacre. On December 21st, participants did not tweet, e-mail or use Facebook from 9:30 to 9:35 AM, Eastern Time.
4. KONY
Image Credit: communities.washingtontimes.com
The KONY 2012 campaign started off as a mere experiment. An online video posted on YouTube, aimed at generating international activity to stop the Lord's resistance Army (a Ugandan guerrilla group) brought about a widespread reaction. 3.7 million people pledged their support to the cause.
5. Wikipedia Blackout
Image Credit: huffingtonpost.com
The year began on a slightly darker note, as Wikipedia announced a worldwide blackout of the English-language Wikipedia for 24 hours, on January 16th. This decision was a show of protest against proposed legislation – (Stop Online Piracy Act) SOPA and PIPA (Protect IP Act).
6. Hurricane Sandy
Image Credit: theatlantic.com
As Hurricane Sandy lashed out at the Eastern Coast of the United States, Twitter took on a serious tone. Numerous tweets were sent during this time, giving out information about food, shelter and security in times of need. Approximately 3.5 million tweets were sent with the hashtag Sandy.
7. Windows 8
Image Credit: pcgamer.com
After being released to manufacturing on August 1st, Windows 8 was finally made available for general availability on October 26th. Microsoft introduced significant changes to the newest version of its OS, with live tiles being the main feature.
8. Apple Maps
Image Credit: forbes.com
You know something has gone horribly wrong when Apple's CEO had to make a public apology about one of their own services. Apple's first attempt at its own mapping app went horribly off-target. The app was seriously flawed in showing locations and giving directions. Most users downloaded Google Maps as soon as it was made available again for iOS 6.
9. Samsung vs. Apple
Image Credit: ign.com
The Samsung vs. Apple patent lawsuit was one widely followed lawsuit. Apple won a $1 billion jury verdict this summer over Samsung.
10. Instagram
Image Credit: blogs.independent.co.uk
Facebook acquired the hugely popular photo-sharing app Instagram for a whopping $1 billion. Zuckerberg announced the acquisition on his Facebook wall in April.
11. Romney's presidential site
Image Credit: news.softpedia.com
It seems Mitt Romney was not at all prepared for defeat. In spite of having lost the Presidential election to Barack Obama, Romney's presidential site did go live – mistakenly and briefly – before it was promptly taken down.
12. Google Glass
Image Credit: techland.time.com
Technology of the future is finally upon us. Google demonstrated prototypes of its new computerized glasses during its 2012 summer developer conference. Skydivers broadcasted their fall, while wearing these prototypes.
13. Curiosity – Mars rover
Image Credit: freshnessmag.com
Launched in the November of 2011, NASA's Curiosity rover landed on Mars on 6 th August 2012. It was a phenomenon big enough to have its own Twitter handle (@MarsCuriosity). NASA uses this handle to share public information about the rover's findings, travels and discoveries.
14. Pope Tweets
Image Credit: thetimes.co.uk
Yes, you read this one right. The Pope is also now on Twitter. The @pontifex Twitter handle managed to get more than 600,000 followers without having tweeted at all! This was a record of sorts.
15. Twitter records
Image Credit: pcmag.com
As Twitter continues to become more and more mainstream, it finally broke the 500 million users' barrier in 2012.
16. Twitter tattoo charity auction
Image Credit: mediabistro.com
Drew Olanoff, a writer at TechCrunch who also happens to be a cancer survivor, is auctioning off a spot on his body for Alex Scott – a little girl from his hometown who succumbed to cancer. The highest bidder will have his Twitter handle tattooed to Drew's body.
17. Obama's election victory (327,000 tweets per min – 660,000+ retweets)
Image Credit: mashable.com
Some moment this was! When news of Obama's election victory came through, Twitter traffic hit a maximum when it witnessed 327,000 tweets being sent per minute. Obama's first tweet the, a picture of him hugging the First Lady and captioned 'Four more years' – became the most retweeted tweet ever, crossing 660,000 retweets!
18. Olympics – 150 million tweets
Image Credit: gadgets.ndtv.com
Unite the world and you have something very big. This is exactly what happened across a span of 16 days, when the Olympics saw 150 million tweets being sent. A noteworthy mention goes to the Google Doodle, which saw a different one for every day of the Olympics.
19. Euro 2012 – Juan Mata's goal
Image Credit: ibnlive.in.com
When Juan Mata scored that goal in the final, Twitter went insane over Spain's victory at the Euros. Completing the Euro-World Cup-Euro triplet was no mean feat – and the cyber world acknowledged this.
20. Iran Internet control – 23 Sep (filtered Google and Gmail)
Image Credit: lawig.wordpress.com
On the 23rd of September, the regime surprised many a people worldwide by filtering Google and Gmail for a short period of time. The move was interpreted as another effort towards controlling the Internet.
21. My Time is now – Top watched YouTube advert
Image Credit: facebook.com
This mash-up of famous football players became the most watched YouTube advert of 2012. Nike kept up with its knack of creating brilliant advertisements which just make people want to watch them.
22. The next big thing is already here
Image Credit: androidviral.com
These Samsung-Apple wars just don't seem to end. On the same day that Apple launched the latest version of its iOS, Samsung released its latest Samsung Galaxy SIII commercial, which was captioned 'the next big thing is already here'.
23. Ronaldo vs. Nadal
Image Credit: freshnessmag.com
What do you get when two of the world's best athletes are in the same advert? Well, Nike had a few things in mind. This commercial promoting the new Mercurial Vapour VIII went viral on the Internet.
24. Call Me Maybe
Image Credit: stoneyroads.com
This song by Carly Rae Jepsen is another one of those viral ones. While some people have loved the song, others have been inspired to make crazy trolls on the lyrics.
25. Coca-Cola Security Cams
Image Credit: vimeo.com
This video hit YouTube on 11th July; and it gave quite an unexpected boost to Coca Cola's 'Open Happiness' campaign. It has crossed 1 million views on YouTube alone, apart from being shared massively on social networking sites.
26. Turkish Airlines ad
Image Credit: skyscrapercity.com
A 60-second ad featuring sporting legends Kobe Bryant and Lionel Messi has generated 21 million views since December 6th. It features the two sportsmen trying to impress a kid, who eventually get impressed by an ice-cream, offered by the airlines.
27. IPv6 Launch Day
Image Credit: worldipv6launch.org
After the success of the original World IPv6 Day in 2011, this time IPv6 was left permanently enabled on all participating sites. This was done on June 6th, 2012.
28. Super Bowl 2012
Image Credit: tvafterdarkonline.com
While the Super Bowl is indeed a massive television night, it is also quite the time to be on Twitter. About 15 million tweets were sent that night, but the record comes when you dissect the tweets. By the end of the game, 12,233 tweets per second (TPS) were sent. This is the highest number of tweets sent per second for an English-language event.
29. IE10 advert
Image Credit: thedrum.com
Microsoft couldn't have done any better when it came to making an ad for Internet Explorer 10. Instead of being stubborn about how good its browser is, Microsoft makes an apology of sorts – and a promise of a comeback with something that is going to be better than before. No arrogance, no showy display of its new browser. Well played, Microsoft!
30. A Walk to Remember
Image Credit: fanpop.com
Well, this moment is technically scheduled to happen next year, but it is one that was decided this year. Michael Lee Johnson plans on walking the entire route from Beijing to London. Yes, you read that right. Walk. He'll be tweeting his entire journey as he makes it!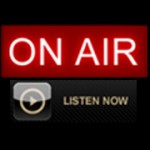 Related posts: