Resolutions Every Man Will Break
It's that time of the year when New Year's Resolutions are made with great zest and determination. But according to a recent survey,
only 8% people achieve their New Year Resolutions. So to avoid being in the rest 92%, we offer a simple solution – don't make New Year's Resolutions! But if you really want to make them, we offer you some resolutions you must avoid at any cost as you're most likely to not accomplish them. Here goes nothing –
Hit the gym regularly
You want to stay fit throughout the year and for that you even take a gymmembership. You even start working out for a few days. But all the enthusiasm lasts only till the first month of the year or perhaps even before that. So don't make this as your resolution unless you are really motivated or your gym has a lot of hot babes.
Stop ogling at other girls
Don't make this as your resolution and even if you do, don't tell this to your wife orgirlfriend. Men will be men, and even she knows it's not possible. If you tell her, it will only give her a chance to get back at you in case you have a fight.
Stop watching porn
There's no way you're going to successfully keep yourself away from porn for long. So there's no point in making this as your resolution. And it's completely fine to watch porn as long your relationship or health is not getting affected.
Spend less money
This is a big no-no even if you are a miser. Because a miser won't keep this a resolution in the first place. So go on and splurge on the latest iPhone or the latest bike without feeling guilty. You only live once.
Prioritize your girlfriend or wife over sports
If you are a true man, sport is most likely to be your first love. There's nothing wrong with that. Sport is to men what shopping is to women. It is better if you make you make your girlfriend or wife know that there is no way you are going to miss the next India vs Pakistan game or the next time Manchester United is playing.
Image Credit: Shutterstock
Quit drinking
This is the most obvious and easy resolution, both in terms of making and breaking. The best you can do is to try and reduce drinking, if you are a heavy drinker.
Stop using abusive language
Let's face it. Abusive language has become a part of our DNA. We can't live without the 'F word' for long. There is only a miniscule chance where we can actually stop using abusive language. And mostly our abuses are for our friends and we don't really mean them, so they're okay.
Making false promises to your partner
Don't make promises you can't keep to your wife or girlfriend, especially if the promises are related to shopping, gifting her on special occasions or accompanying her to the beauty parlour. Remember what happened when you did this last in case you want this point reinforced.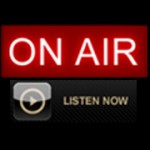 Related posts: