Automotive Radio: In-Car Radio History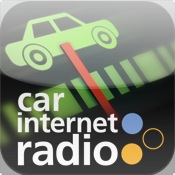 Eight-Track to Bluetooth: In-Car Entertainment's History
Unless you're a gearhead who only listens to exhaust notes and engine sounds, you probably like a little entertainment while behind the wheel. And these days you have more choices than ever: music and podcasts and audiobooks on iPods or USB drives, streaming music services like Pandora and Spotify, CDs and DVDs if you still have a physical-media fetish and, of course, good-old AM and FM radio.
The evolution of in-car entertainment technology has paralleled consumer electronics by slowly allowing drivers to have more control over content. But automakers have sometimes been sluggish to adopt new technologies, which explains why the aftermarket led the way for so many years. And why it took some car companies almost a decade to add proper iPod integration (an aux-in jack doesn't count) to their vehicles.
But now many automakers have learned that technology sells and have stepped up their electronics game. And with internet connectivity coming to more vehicles, a new era of in-car entertainment is about to begin – much to the alarm of Luddites, government regulators and anti-distracted-driving advocates. But looking back at how we got here, crying wolf about car tech is as old as the first radio.
The AM Radio
A $130 AM model from the Galvin Manufacturing Company (which later morphed into Motorola) was supposedly too distracting to drivers when it was introduced in 1930. But then safety advocates also said the same thing about rearview mirrors when they debuted about a decade earlier, and there's no conclusive proof that vanity has led to a large number of motorist deaths.
The FM Radio
AM ruled in cars – and pretty much everywhere else – until the early '70s, maybe because there weren't enough FM stations and cool-sounding DJs (or drugs) available before then. But that didn't stop Becker from introducing the Mexico in 1953, the world's first AM/FM car radio. Now a collector's item among meticulous classic-car restorers, the Mexico was the first wave of FM technology in vehicles. But most U.S. cars didn't come with AM/FM radios in the dash until the '70s, so the aftermarket came to the rescue with compact FM tuners that mounted below the dash and let the more adventurous tune in to cutting-edge rock stations – now packaged as classic rock.
The 8 Track
The 8-track tape player (jointly introduced into cars by Ford and Motorola in 1965) let drivers decide what to listen to while behind the wheel and not be at the mercy of radio DJs and annoying commercials. Instead, they were at the mercy of a clunky technology that became a Me-decade icon and helped launch '70s bands from Aerosmith to Bread. Beside the dreaded tape "drag" that came from normal wear and tear, if you were listening to a long song – say Led Zeppelin's "Dazed and Confused" – you have to be prepared for your jam to pause, since it would fade out and then fade back in when the tape switched "programs" with a loud mechanical click.
The Cassette
The cassette player eventually offered better fidelity than the 8-track, and the cartridges were more convenient to carry in the car. Cassettes were still far from the ideal media for the harsh automotive environment and could easily succumb to baking if left in direct sunlight. But the cassette added a phrase to the cultural lexicon that is a musical touchstone to this day: the mix tape, wherein the creator could subject others to his sonic tastes. Pictured above is the apex of the car cassette player, the Nakamichi TD-1200, the automotive version of Nak's coveted Dragon deck, which some audiophiles claimed was superior to early CD players of the late '80s.
The CD
When Sony and Philips introduced the Compact Disc, the marketing tagline was "Perfect Sound Forever" – an obvious appeal to get people to abandon their scratchy old-school LPs and worn-out cassettes, and then buy everything in their library again on the new digital format. While early CD mixes were hurried and could sound horrendous compared to the best vinyl, the CD was a good fit for the car since the format was more durable than the 8-track or cassette – unless you left the discs in the sun, of course. And the format also gave way to a pre-iPod product that became a staple of the '90s road trip: the CD changer.
DVD-Audio
In the same way that the DVD introduced higher quality video and surround sound to the mainstream, DVD-Audio was supposed to get listeners hooked on high-resolution sound and multichannel playback – and replacing their CDs in the same way they abandoned their VHS tapes for shiny discs. But several factors – including the advent of the MP3 and quantity over quality, the lack of support from the an already beleaguered music industry and a Beta-like war with Sony's competing SACD format – made DVD-Audio pretty much DOA right after it launched at the turn of the 21st Century. Yet, it lives on in the car to this day. Good luck finding discs, though.
The iPod
If the cassette killed the 8-track and the CD killed the cassette, then the iPod could be accused of delivering the coup de grace to not only discs in the car, but to physical media in general. Apple's stroke of MP3 genius meant that drivers could carry the same amount of music on a small, pocketable device that used to fill bulky cases. But it took a couple of years for the car industry to catch up to the trend, when BMW became the first automaker to offer iPod integration in 2004. Now a USB port for connecting an iPod has become a common feature in most cars.
Bluetooth
Bluetooth became the standard for hands-free phones in the car, and later the wireless technology crept in as a way to stream music from a smartphone to a car stereo as more automakers added Bluetooth audio. It allows drivers to cut the cord between their stereo and music-saturated mobile, although power drain continues to be an issue. Automakers are now starting to add more controls and features for Bluetooth audio, such as album art and track control on a car's head unit, instead of just play/pause. And the technology is becoming a staple of smartphone integration, even if its implementation hasn't been the smoothest to date.
The Cloud
Thousands of songs on your iPod just aren't enough. So the latest car entertainment trend allows drivers to stream music from the cloud via their smartphone and into a car's stereo. Ford was the first to offer Pandora, which has since spread to many other automakers. BMW and Mini also offer MOG for streaming music, and others have hooked up with Stitcher and Aha to provide even more content. But you don't need an automaker's optional (and sometimes extra-cost) smartphone integration. If you have Bluetooth audio you can stream any connected content to a compatible car stereo, although you'll have to use the tiny controls on the device instead of larger ones provided by the car in the dash.
The cloud might be the latest in-car entertainment technology, but there's still plenty of room to grow. High-quality music files, WiFi streaming, intelligent mixing and other technologies are on the horizon, but we haven't seen the next big disruption. Posit your own guesses below.
Planet YourBrand Radio in your Cars – a Service by Planet Lounge Radio Inc.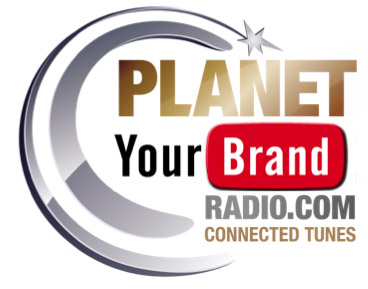 Planet Lounge Radio is a customizable, targeted and influential communication channel that can be used across many different business environments and communication platforms. There is a range of benefits that are applicable to different business applications.
1. Customized Planet Lounge Radio: Planet YourBrand Radio
We create and develop your own (In-Car) brand radio with personalised advertisements, corporate messages and music schedules. No longer do your customers have to listen to your competitors ads while they are in your store or on your online and mobile platforms. Everything can be customised to fit with your brand, sales promotions or time of day.
2. Planet YourBrand Radio: premium customized Radio
We control the music played across your network to ensure a perfect fit with your brand, time of day and target market. Eliminate repetition and become more tactical with store ambience and messaging.
3. No Competitor Ads
It is your radio station so play only your ads. Gone are the days you need to promote your competition in order to play the radio in-store.
4. Low Staff Resources Needed
Planet Your Brand Radio allows you to control an entire network centrally therefore decreasing resources are required to manage and feed your brand channel.
5. Cost Efficienty
Planet Lounge Radio cuts down on costs as it can all be managed via our existing network of speakers and software tools.
6. Timed Campaigns & Music
Planet Lounge Radio can schedule your campaigns to play at specific times or periods throughout the day or week. Create a morning campaign to play from 9am to 12 noon, a lunch campaign and an afternoon campaign- or whenever it is neccessary for your brand. Tailor each of these to play different themed music and advertising compared to the target market you have in store during these times.
7. Less Repetition & Satisfied Staff
Improve staff satisfaction by decreasing repetition of certain songs found on normal radio. No longer will they get frustrated at hearing the same songs, instead their enjoyment levels will increase at work and hopefully become more productive.
8. Planet YourBrand Promotions on Planet YourBrand Radio
While customers are in your store environment it is an ideal opportunity to promote certain products in order to influence their shopping behaviour. It creates the chance to up sell to potential and existing customers while at the point of sale.
Are you interested in an individually branded premium radio channel for your company? Do you want to become a broadcaster? Are you sick of campaigns that are expensive and often have a small conversion. Do you want to become a broadcaster yourself? Don`t hesitate to contact us at: sales(at)planetloungeradio.com
As social media and marketing- avantguardists we have a very genious marketing tool that will make YourBrand available worldwide- a special urban radio channel, available via social media and mobile apps. We produce your individual Brand Radio Channel, we design and develop your customized Programme Schedule (Lounge Music but also different Styles if needed) and make it available via the new social and emotional media- like facebook, youtube, twitter and so on in order to make your audience and fans grow.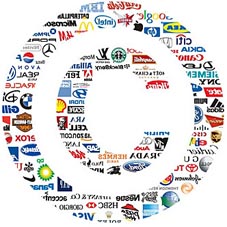 Provide your individual "brand" Radio to your customers all over the world 365 days 2 hours a day. Expand your premium brand activities and make them feel like a huge Event- provide the feeling and the sound to people all over the world. We develop mobile apps for all smartphone-platforms that Your Brand will get much more impact and attend a worldwide urband crowd. We are looking forward to get in contact with you and to inject success into your marketing.

Related posts: