Reasons to ride a Vespa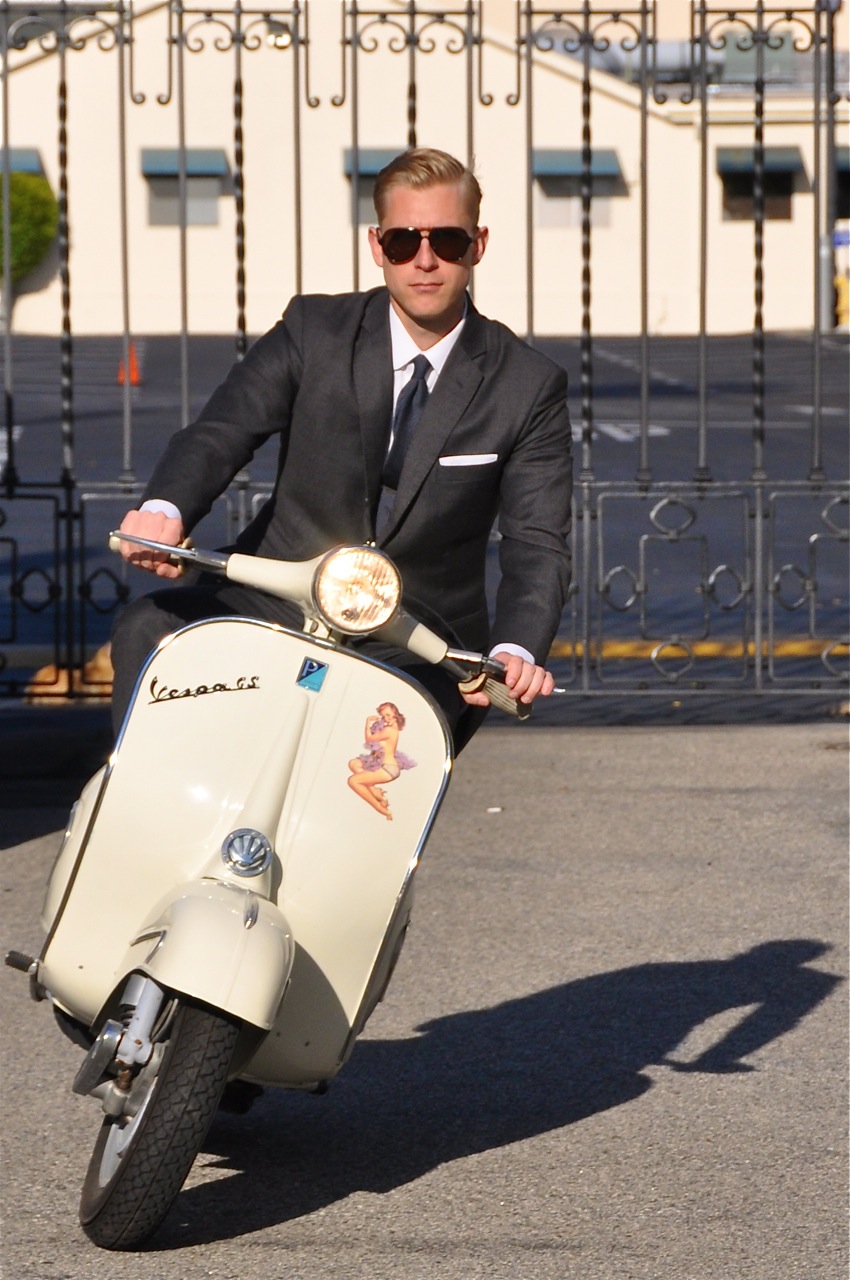 Reasons to ride a vespa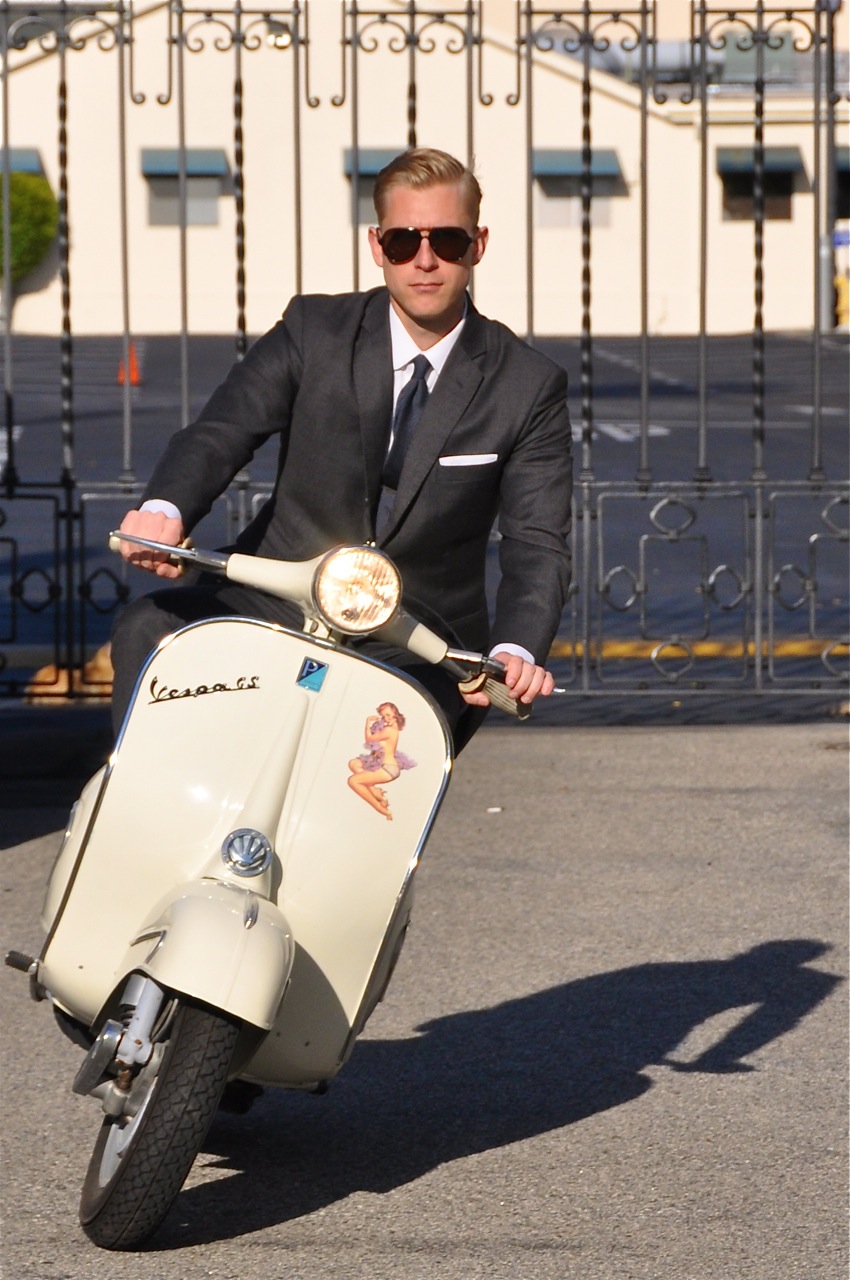 1. Saving Money: You can buy a very nice scooter for 3000-6000 Euro, Fuel consumption is very low, taxes as well and there are plenty of cheap insurances. Even compared to a very small car like the SMART that is considered as cheap the Vespa saves you minimum 2000 Euro a year.
2. Setting Trends: In the Last years especially the oldfashioned vintage scooters like the Vespa or the Lambretta had a big revival, mostly through trendsetters out of the fashion and design industry who appreciate this vehicle as a fashionstatement underlining their sense for classic design.

3. Good Nerves:When everybody else is standing on his way home from work and is stressed by crowded roads you will already pack in your sportsgear or a picknickset and ride into the sunset with your boyfriend/girlfriend. You just pass all those cars with a smile and get more fresh air as well. And you never have problems finding a parking :-)!
4. Less Pollution: Like mentioned above the average scooter needs a lot less fuel than an average car. And with most people riding their car alone or maximum with 1 passenger they could also use a vespa. Even the old classic PX Models from piaggio that are produced since the 1970ies get along with an average of 3,5-4,5 liters/100kms. New Models need a lot less.                    
5. New Friends : If you are a social person and would like to make new friends check out the local scooterclubs. They offer a wide range of activities from picknicks over roadtrips in a group to garage meetings where you can learn more about the technics of your scooter and learn how to "Pimp your Ride".6. Good Company : Even Celebrities like the italian design-icon! Famous stars like Jennifer Lopez, George Clooney, Naomie Watts, Owen wilson or "real" men like Mickey Rourke and even John Wayne and sexy Ladies like Sharon Stone or Paris Hilton have been seen on Scooters. Maybe you can't have the same car as they have but you can have the same scooter ;-)!

7. Adventure Travels : Maybe you have an adventurous spirit and like loong travels on 2 wheels you would be in good company : There have been a lot of crazy people travelling the whole world including antarctica, the amazonas, india or all around the globe with oldfashioned Vespas – The official record : Giorgio Bertinelli drove over 250 000 kms around the globe.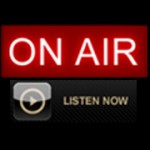 Related posts: