Must Have Apps For Coffee Aficionados!
Remember when you dragged your comatose head through 18 hours of nocturnal work with few dozens of Cappuccino shots? We have all been there, and happen to practise this tradition time and again.nAlso, there's a high probability you must be sipping on that delicious and heavenly nectar as you read this. Keeping that in mind, there are enough coffee aficionados out there psychotic enough to concoct apps just for you. Here are the best among the lost to give you the right doze of caffeine, and how!
1. Barista
Are you one of those sloppy coffee-makers who end up making a disastrous drink and consume it nonetheless? Barista is your saviour in times like these. Barista offers beautifully shot HD videos that demonstrate the working of an espresso machine while offering few basic latte art techniques. Couple that with some highly technical milk texturing and pouring techniques, and it'll bring out the professional coffee maker in you!
2. Great Coffee App
Other than looking fabulous enough to keep your attention intact, Great Coffee App dishes out tonnes of recipes that you can try with your espresso-machine. Right from delirium-inductive Irish Coffee to the all-time favourites like Espresso, Latte and Mocha, Great Coffee App has a lot to offer. What more? It gives you tit-bits about your favourite drink just to keep you busy while you wait for it to boil and brew!
3. Intelligentsia Coffee
Other than sounding downright radical and classy as hell, Intelligentsia Coffee will help you prepare the right brew for the right time. Offering solutions in term of which filter to use for what preparation, to talking about brewing with various different types of brewing devices, Intelligentsia Coffee has it all. It also has in-built coffee timers for the fussy ones, and while you're at it, you can share your caffeine-induced escapades with its Facebook integration!
4. Instant Barista
Ever wondered how those simple servers at your favourite cafe dish out a drink with some fascinating art with its foam? If that leaves you baffled and intrigued enough to try it out, try out Instant Barista. Instant Barista offers you quick and easy tutorials to make the Latte art while giving you recipes for more than 75 coffee drinks at your disposal. If that wasn't enough, it also gives refuge to tea lovers and gives a bunch of tea-based drink recipes!
5. Beanhunter
Time to get a wee-bit serious with this one. Are you one of those people who precariously hunt down and pick each and every coffee bean while carefully examining it for your fullest satisfaction? If you are the Sherlock Holmes of coffee-drinkers, then Beanhunter is your Mr. Watson. Beanhunter will help you hunt down the right outlet for the best Barista near you, wherever you are. Concentrated in Australia and Asia as of now, its database is getting flooded by some of the best coffee-houses all across the world. Be a part of this app experience the best coffee the world has to offer!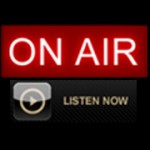 Related posts: