Make The World Fall In Love With Your Brand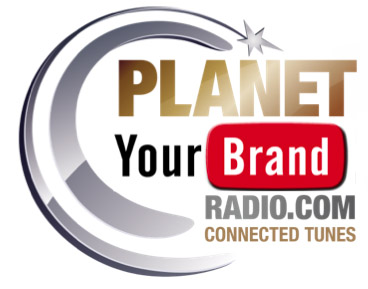 Make The World Fall In Love With Your Brand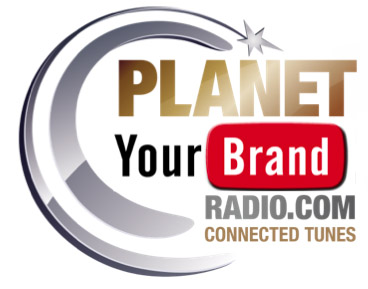 With brands we love, our emotional connection as consumers transcend logical mathematical measurements of limit. Ultimately, love is what is needed to rescue brands- the serious business of social media. "We must challenge advertising executives to discard old marketing textbooks and learn from pioneer Lady Gaga, who has achieved definitive love status" says Denis Thomas Richter, Founder Planet Lounge Radio Inc. Beyond pushing creative dimensions, Jaques also argues for an academic understanding on why people 'like' or 'follow' brands. Companies perceive that they are liked or followed because people want to learn about their new products and gain exclusive information. However, IBM studies prove a huge disconnect, with fans and followers claiming interest in discounts. This perception-reality gap, amongst many others, must be bridged to earn love in this new economy of mass consumption, mass media, mass participation and mass judgment.
As brand captains, we are often self-satisfied when sales rise, equating it to increased consumer engagement and love. However, only a distinguished circle of brands will ever be loved like Apple, Google, Disney, MTV, Oreo, Coca-Cola, Nike, Barbie, The NBA and Michael Jackson.
Like generic black umbrellas mass-purchased on a rainy day or a promotionally priced chocolate bar strategically positioned beside national cashier queues, most of our brands are more convenient or liked, than loved, actually.
Achieving love is an artful pursuit and here are 12 ways to make the world fall in love with your brand and transform it from being liked by a few to loved by the masses:
1. Deliver visionary innovation. Visionary innovation is the consistent art of delivering products and services that push the boundaries of mass imagination. Stop trying to be smaller, smallest, lighter, lightest, cheaper, cheapest and any other 'er' and 'est' word. These are the pursuits of opportunistic challenger brands imitating, capitalizing and nibbling into an innovator's market share. They are not the hallmarks of visionary brands that constantly deliver world-changing innovations that create new markets, rather than disrupt them. Case Study, Apple.
2. Deliver trusted authority. Loved brands seemingly have no competition. They are industry stewards and undisputed category leaders. They are top of mind, top of wallet and the natural selection, consistently at the highest rung of the purchase or option decision ladder. In the eyes of mass consumers, the brand is light years ahead and an alternative just does not exist. Case study, Google.
3. Deliver unquestionable performance. Performance is the foundation of promise fulfillment. Performance is not questioned, it is simply enjoyed. Case study, Mercedes-Benz.
4. Deliver consistent confidence. Gaining and retaining customer confidence is a cradle-to-the-grave pursuit. While liked brands deliver reliability, loved brands deliver dependable, consistent confidence across their products, services, distribution channels and locations. Case study, Starbucks.
5. Deliver stunning art. Brands must deliver art that stuns with creativity, attention to detail and aesthetic beauty of form and function. Case study, Harley Davidson.
6. Deliver insider pride. Create products and services with features that insiders and owners love, talk and brag about, that outsiders can only enviously desire. Case study, American Express.
7. Deliver tailored possibilities. In a world where products and services are mass-produced, marketed, distributed and owned, customization and individuality rank high in consumer preferences. To be loved, companies should explore and present tailored possibilities. Case study, Nike ID.
8. Deliver authentic value. People love brands that honestly champion their pursuit for value and hate brands that insult their intelligence and subsequent right to decide and reconsider. Deliver authentic value in your terms, conditions, guarantees, warranties, marketing communications and pricing policies. Stop shaping the perception of value and start delivering it. Case study, IKEA.
9. Deliver boastful talent. Only brands that are truly loved from within will ever be loved from the outside. Ignite internal passion by delivering stellar working terms and conditions for your talent and they will be your loudest and proudest brand champions, ever. Case study, DreamWorks Animation SKG.
10. Deliver evident empathy. Social media has force-opened the gate for brands to properly listen to their customers and either neglect or empathetically connect. The smartest brands will empathize and rapidly problem-solve, acting upon online promises and words. Case Study, Comcast via@comcastcares.
11. Deliver spellbinding magic. Moonwalk from being liked to loved by delivering inspiring, spellbinding magical moments that leave consumers and audiences believing that the brand experience was 'out of this world'. Case study, Michael Jackson.
12. Deliver justified excitement. The by-product of mass excitement is chaotic, hysterical and frenzied anticipation. Loved brands always keep rumor mills turning and its lovers guessing about the next product or service launch. Case study, J.K. Rowling's Harry Potter series.
In life, the most important relationship is love.
What many brand leaders fail to grasp and act upon is that love is also the most important relationship in business. Love transforms a relationship from a simple consumer connection into a hardened emotional dependency and staunch commitment.
Wants become needs and conditional brand 'like' transforms into an illogical, inelastic and unconditional lifetime 'love' affair.
When love enters into any equation, money exits wallets and profits surface on balance sheets.
In business, you get what you give. (www.planetloungeradio.com)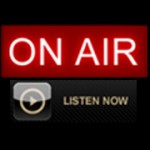 Related posts: