If you really want to succeed in life, You Can!
Let's look at some of the most successful people in the world. People just like you – people who changed the world, people who didn't stop trying no matter what. They weren't born with a silver spoon either. They made their way through despite their flaws and shortcomings.                                                                      
Henry Ford | Industrialist – Founder of Ford Motor Company
When everything seems to be going against you, remember that the airplane takes off against the wind, not with it. – Henry FordWhen his first company Detroit suffered from an irrecoverable dip, Henry Ford emerged stronger with Ford Motor Company – producing vehicles that his customers could afford.


Bill Gates | Business Magnate – Former Chairman of Microsoft

It's fine to celebrate success but it is more important to heed the lessons of failure. – Bill GatesBill Gates sold his operating system Microsoft to the world. He was a college dropout. His success story is the biggest example of how you can achieve all you've ever wanted if you do not shy away from working hard and working smart.


Dhirubhai Ambani | Business tycoon – Founder, Reliance IndustriesDhirubhai Ambani always wanted to be independent. He founded Reliance Commercial Corporation with a capital as small as INR 15000. He received a lot of criticism for his business strategies but he didn't bother. While others were busy judging his ways, he had reached the top already.


Ralph Lauren | Fashion DesignerI don't design clothes, I design dreams. – Ralph LaurenRalph Lauren started earning when he was just a teenager. His belief in his own capabilities was so strong that he took a loan of a whooping $50,000 from a bank to live his dream. He knew he could do it, and he did it.

Steve Jobs | Entrepreneur – Co-founder and CEO, Apple Inc.

I want to put a ding in the universe. – Steve Jobs
Success did not come easy to even Steve Jobs. He dropped out of college, and returned Coke bottles to earn money. He even visited a local temple for free meals and later got into drugs. It was his persistence that led to the founding of Apple Inc.Roman Abramovich | Business tycoonI have no Napoleonic dream. I'm just hard-working and pragmatic. – Roman AbramovichRoman started a toy company when he was still a student. With every passing day, he pushed himself close to earning a fortune in the oil industry. The world now knows his as the owner of Chelsea Football Club.


Mahendra Singh Dhoni | Indian Cricketer

For me, opposition is just another opposition. – M.S. Dhoni


Dhoni's struggle and triumph has inspired millions of Indians. Hailing from a rustic background, when Dhoni entered the field he received a lot of slack for his unconventional techniques and peculiar game strategies. But his man knew what he was made of. His ascent in the history of cricket is almost unbelievable.

Amitabh Bachchan | Indian Actor

Frankly I've never really subscribed to these adjectives tagging me as an 'icon', 'superstar', etc. I've always thought of myself as an actor doing his job to the best of his ability. – Amitabh Bachchan

Amitabh Bachchan spent a few nights on a bench at Marina Dive in his early days of struggle. He was also rejected twice by All India Radio for his voice. He delivered 12 flops in a row before he tasted success. He had one too many reasons to quit trying, but he didn't. And it's for the world to see where he has reached in life.

Mark Zuckerberg | Programmer & Entrepreneur – Co-Founder, Facebook

The biggest risk is not taking any risk… In a world that changing really quickly, the only strategy that is guaranteed to fail is not taking risks. – Mark Zuckerberg

While other kids played video games, Mark was making them. Quite often, his friends would come over and draw characters and he would build a game out of it. He did not ignore his passion for programming and came up with a website almost overnight. The rest is history.

Barack Obama | Current President of the United States of America

If you're walking down the right path and you're willing to keep walking, eventually you'll make progress. – Barack Obama

He came out of nowhere and steered his way to the top to become the President of one of the most powerful countries in the world. Do we need to say more?

 www.planetloungeradio.com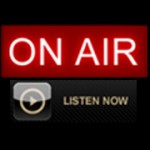 Related posts: