5 Steps to Create an Excellent Business Plan
5 Steps to Create an Excellent Business Plan
If you're one of those people who seem to be efficient at their business but are unable to formulate and spell out what your business plan is really, this one is for you.Choosing from the various things your business is about and filtering it into what is important and what isn't can be a challenge. Here are a few steps to creating an excellent business plan so that it grows further than your ambitions.
Answer questions
What was the main driving force behind your business? Whom are you serving? What exactly are you offering to your customers? Why is your business worth somebody's time and money? Ask yourself these basic questions and list out the answers. Then put them all together in a reader friendly way and read through it again to see whether all the points have been covered. Try to give the broadest sense of your organisation.
Define your role
A business plan should clearly detail what employees will be doing and how it will help the business grow. Amongst them all, the leader's role needs to be the most clear and specific. Imagine going to a venture capitalist without any organisational hierarchy in place for your business! Try to include a brief note about your background and some of the steps you've taken for your business that has produced consistent results.
Revenue model
Perhaps the most important part of the business plan, ensure that the revenue model for your business is clearly mentioned. Make sure this is as simple as possible so that you can get your point across effectively. The model should be supported by case studies and/ or research reports if possible. You can also add graphics and boxes to make it further attractive. The revenue model is the make or break part of any business plan. Ensure that it gets the kind of attention it requires.
Marketing plans
No business will succeed until it can get the word out to potential customers. You must spend a considerable amount of time working on your marketing strategies and include it in your business plan. Having the best product with you will be a useless waste unless you do your homework on the marketing front. You can spruce up this section with charts and pie diagrams as well. Ensure that the plan is spread over a certain amount of time and has been budgeted for accordingly.
Get a second opinion
Yes, it's your business plan and you're quite protective about it. We understand. But getting your plan read through by a professional or close friend can help you in more ways than you can imagine. What if you've simply plucked numbers out of thin air or gotten carried away by your own imagined success in the future. Incorporate the changes you feel are necessary and see how much better your business plan now looks.
Now that you've gone ahead and created the plan, use it as a blueprint to implement your business idea.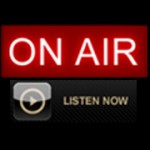 Related posts: