How to Follow Your Dreams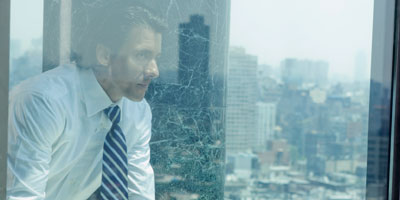 "Our truest life is when we are in dreams awake" – Henry David Thoreau Everybody has a dream. Everybody wants to enjoy life to the fullest. It is practically impossible to come across a person who does not have asp-irations and goals in life. However, it remains to be seen whether people allow themselves to dream or not. Also if they do, then it remains to be seen whether they act on that dream or not. Achievement follows action, depending on how they've acted to fulfill their dreams. So do you have a dream, which you are desperate to follow? Here's how you should go about it.
1. Allow yourself to dream
Dreams are the very foundation on which great ideas, inventions, empires, dynasties and revolutions have been based. As TE Lawrence said, "Those who dream by night in the dusty recesses of their minds wake in the day to find that it was vanity; but the dreamers of the day are dangerous men, for they may act their dream with open eyes to make it possible." Mind you, this does not encourage you to daydream. It merely symbolizes dreaming about things that can be achieved. It would not be wise to fantasize about things beyond our reach and ability.
2. Plan
A dream will remain that – a dream – and wither away into nothingness if you do not act upon it. In order to act, you need a plan. Remember, when you decide to follow your dreams and act on them, you will find that you have to accommodate the extra 'dream work' in your normal schedule. This could very well cause time management issues. This is where you need to prioritize. You will have to let go of some activity here and there to make extra time. However, make sure that you do not take away time essential for yourself and your family.
3. Step-wise approach
Consider achieving your dream similar to working on a project. While you do have an overall aim and objective, it is obvious that you would break down the project in to smaller, easily-achievable targets. Follow the exact same approach with your dreams. Also set specific deadlines, which will help maintain a sense of purpose and urgency about your dream. This also has the added benefit of allowing you to celebrate the achievement of each individual milestone, which will serve as motivation for the next step ahead.
4. Mentor, friend, role model
Very often, you tend to get disheartened or you lose the will and the courage to carry on with your efforts towards following your dreams. This is a natural human tendency and is nothing to be ashamed of. However, you can stay away from such a situation by sharing your ideas and beliefs with a friend or a mentor. Having a role model will also help, as they will serve as a constant source of inspiration for you and will urge you to fight on.
Dr APJ Abdul Kalam has rightly said, "A dream is not what you see when you sleep, a dream is something which does not let you sleep." If your desires are true and you have a fire burning in your belly to achieve what you want, there is little that can come in your way. Believe in yourself. Believe in your dreams. Believe in your ability to achieve that dream. Above all, believe that you are worthy of that dream, for it is only a big dream which has separated big minds from those of the common men.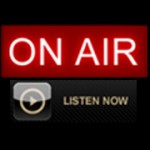 Related posts: