Dos And Don'ts Of Social Media
Social media is the buzzword for any marketer. If you have to survive in the online space, you must know the rules of the digital world.
Else, you shall simply fade into oblivion and remain one amongst the zillions in your line of business. Here is a look at the top 10 Do's and Don'ts of the trade:
Dos of Social Media
1. Focus on Quality and Appropriateness
Social media should be used as a platform to engage, connect and interact. This can be done only if the content shared is rich in information and proves to be useful to its readers.
2. Share
Content simply floating around in web space is of absolutely no use at all. It must be shared and spread. So, once you post something on the Internet – blog, article, or review – make sure you share it on as many social media platforms as possible – Facebook, Twitter, LinkedIn or any other profile possible.
3. Know your Target Audience
Unless you know who you are addressing, you may just not get the correct message across. There is simply no point talking about a certain product or service to the wrong target group.
4. Quick Response
If you do not respond, someone else will. Your potential client or user or audience is likely to lose interest and hop to the next probable solution provider!
5. Participate/Stay Active
If you are on social media, you must stay active. There are no two ways about that. A dead and dull account sees no visitors, no users.
Don'ts of Social Media
1. Spam
To get yourself heard, do NOT resort to the means of spamming. Nobody likes that, and you will only end up losing visitors rather than gain any popularity.
2. Push Sales
Whilst promotion of your product or services may be the end objective here, do so only very subtly, unless the activity revolves around a sale or offer.
3. Post Unprofessional Content
Posting negative remarks about competitors, using abusive language or making use of manipulative tactics will only get you negative results when it comes to social media performance. Keep your interactions strictly professional and steer clear of controversies.
4. Over-Promise
Making promises or claims you cannot actually fulfil is not a very good idea to gain popularity on any social media platform. In real time, you are actually turning into a loss what could potentially lead to some success.
5. Be Rude
Last but not the least, do not be rude to your users or customers or audience. There is a certain way to tackle even the negative feedback or comments. So, be patient and professional and see how that attitude gets appreciated in the long run.
Presence on social media can make or break a brand. When it comes to individuals, the story is not very different. So, follow a few simple rules to stay ahead and reap the benefits.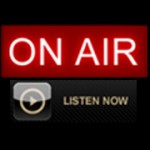 Related posts: