Notice when Buying an Engagement Ring
You are a little scared, a lot excited and are but a bag of nerves. You've made up your mind and you have decided to pop the question. Asking your girlfriend to marry you is going to be one of the most memorable moments in your life. You want it to be perfect, pure and full of love + happiness. While the timing, date and setting are all very important and add their fair bit to the moment, the most important in this group of particulars is of course the engagement ring.
It has to be gorgeous, as per her taste and within your budget. Here are a few things to keep in mind when you are out buying an engagement ring.
1. The four Cs
We are assuming that the engagement ring is going to be a diamond ring. Well, what else could it be!? The 4Cs – cut, clarity, carat, colour – need to be kept in mind and thoroughly understood when you decide to buy a diamond. Before you make a purchase, educate yourself about all these four Cs – their relevance and importance.
2. The budget
Once you are well updated about the 4Cs, it is time to consider your budget. There is no point in visiting stores or looking at rings that are clearly out of your budget. So that you save precious time and effort, be sure on how much you're willing to spend on that diamond ring. Once your budget is fixed upon, you can move onto the next step.
3. The design
Now, this is an extremely important stage. Here, you need to decide which shape diamond you want – square, round, oval, etc. and how you want this diamond fitted. Whether it should be the classic Tiffany's setting or the bazel setting or the channel setting and so on. These decisions are tough and time-consuming but a thorough understanding of her tastes, likes and dislikes should help ease the process. When you come across a ring that you know she will *love*, you have found the perfect ring.
4. Branded Vs. Non-Branded
You have the option of making the purchase from a brand like Tiffany's or from a non-branded local store. Many-a-times, brands charge more so as to cover their marketing and experience offerings and therefore what can be purchased for a slightly lesser amount less-where will cost more in a branded store. Of course, you will have the guarantee and peace of mind when making a branded purchase. Truly speaking, the choice as to where you want to purchase the diamond from rests on your sane judgement.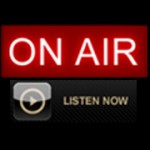 Related posts: