What will TV look like in two years? The Time for Internet TV is now!

Internet TV the future tv now
We have, along with others been telling anyone willing to will listen, that internet tv is going to take over as the major media entertainment system of choice. But now, and finally i believe that the time for internet tv to smash into the mainstream is at the tipping point and really happening. In years to come, this time will be seen as the birth of real tv choice for the viewer from the web.
So why now? Lets take a look at some of the facts and trends happening right now that show the internet and watching tv/movies will soon merge forever, never to be the same. It is well known that over half of us watch the TV whilst browsing the web, but they are still treated by the average person as two different things.
The Growth of Internet Connected Hardware
From set-top boxes, to DVR's, Blu-ray players and television sets. The single common denominator in our hardware list is that more and more are being supplied as internet connected. In fact a new report estimates that by 2014 all tv hardware will be web enabled. This connectivity of entertainment devices, will fundamentally change the way viewers consume and interact television and content.
Big Companies Are Investing In Online TV
Yahoo
With their tv widgets system, Yahoo have been in the internet tv arena since its inception. They anticipate that by March 2011 around 8-10  million consumers will be using their Connected Television platform preinstalled in hardware. This equates to three times as many as March 2010, according to Russ Schafer, Yahoo's senior director of product marketing for the platform.
Google TV
Although a more recent entrant into  the internet tv market, Google are a massive player and the launch of their Android powered Google TV platform will literally bring online tv into millions of homes.
TV Networks
Pretty much every tv network around the world from ABC to the BBC, has an online tv presence. Usually in the form of tv on demand or catch  up tv services.
Cable TV Companies
Cable networks are taking online tv very seriously, especially after subscriptions fell for the first time. From Showtime to Comcast and Time Warner, these companies realise they cannot beat internet tv so are joining it instead.
Apple
Although the Apple TV platform was treated as a hobby by Steve Jobs, not anymore. The relaunched Apple TV is cheaper, slicker and ready to reel in an army of Apple devotees. Ipad and iphone users used to getting media content from itunes and the app store are the willing targets. Content includes movies and tv shows from 99c.
Microsoft
Microsoft have incorporated internet tv into their new media player, have had great success with MSN video player and they are just launching windows phone 7 for mobile platforms which is heavily media based.

Netflix
Netflix had the foresite to get heavily into streaming tv on demand, have seen biggest rival Blockbuster go bust. And the ceo has said that they now regard themselves as a streaming movie company rather than dvd by mail. They stream movies and tv shows on a range of devices. From mobile phones to game consoles and set-top boxes.
TiVo
The original DVR creator have added a streaming tv option on the TiVo Premiere so viewers can watch traditional or web based content from the one device.
Add to this esteemed list a myriad of smaller players from Boxee To Roku and many more inbetween. Just look at companies that do not embrace online tv, Blockbuster is dead and others are frightened that such a monolith can go under so quickly. Any big company in media needs to invest online.
Consumers Are More Comfortable Watching Streaming TV
Online TV services continue to rise in popularity, the tv networks advertise their online services and have made them available on different platforms. A recent survey for new media age revealed that more than half of TV viewers have used online catch-up (nma 26 August). But there are still barriers to use, namely the medium through which it's accessed. We carried out some research to understand what those barriers are and how they might be overcome.
Viewers Still Prefer To Watch TV on a TV
Currently the pc dominates access to online TV, but viewers have made clear they want to view content on tv. In a survey, respondents who had watched TV programmes online, nearly half (48%) said their preferred viewing device would be the TV, with the PC following closely at 45%. Of those aged 55 and over, 60% preferred to watch on TV, a figure that decreases with youth, falling to 41% of 16-34-year-olds.
It's All About The Choice
More and more viewers prefer to watch tv on demand as the choice and convenience cannot be matched by a tv. If you miss a show and have not setup your dvr, then catch up tv comes into its own. More viewers, young and old are getting into the habit of watching tv on demand. Imagine being able to watch the latest tv show, or the previous episode, or the whole series. The choice from internet tv is mindblowing. Any movie you can think of available to watch right now, either free or for a small charge/subscription. No more trips to the dvd store. That choice is now becoming available on your internet connected tv set.
A New Generation
Similarly, the desire to view online content on a PC decreases with age – half of 16-34s preferred it against 37% of over-55s. The desire for watching online catch-up services on TV is something providers are starting to enable. Services such as YouView (formerly Canvas) will help to deliver online catch-up to the TV.
The survey also revealed that many online TV viewers are stuck in their ways. 58% of those polled only watch shows online that they would usually watch on TV, with 39% watching a mix of familiar and new shows. Among 16-34-years-olds, just over half only watch shows they usually watch on TV, compared to 69% of over-55s. Even with the ability to watch online TV on their preferred device, 40% said they wouldn't be interested in recommendations based on shows they already watch, while 47% said they would be somewhat interested. The 16-34-year-olds had the highest percentage of those who would be very interested in recommendations, at 17%. This fell to 8% for 35- 54-year-olds.
However things change, and as more of the older generation start using their new ipad's and the online tv gets easier to access. We will see the older generation come over to the new web of entertainment.
Social Networking
What does everyone want to do while watching a movie or show? Voice there opinions. Previously, tv has been a pretty linear affair. You watch the show, go to bed and chat about it the next day at work. However, with the new Facebook generation twittering every five minutes. Viewers can now discuss, berate or recommend shows as they air. In fact tv companies are now aware, that social networking can make or break a show.  The new range of internet-connected tv's have facebook and ywitter running on the same screen as the show your watching, for instant commentating amongst your friends.
Catering For The Couch Potato Mentality
There is another reason why online tv is taking off now, and that is down to the fundimental differences between the web users and tv viewers expectations. Whilst surfers expect to have to do a bit of typing, mouse clicking and hunting through pages of search engine results. TV viewers are much more lazy. Press a button and be entertained is what they want and expect. Early internet tv meant using too many buttons and/or other tasks before viewing content. However now internet tv is easy peasy. In fact, it is easier than convential viewing. Netflix have already confirmed that streaming now beats DVD rentals. So no more having to post dvd's – Just what couch potatos have been dreaming of. Press a button and watch any show or movie instantly.
Conclusion
The future of online viewing will be linked to a TV, and a mobile phone or other device. You will be able to watch your movie or show anywhere, anytime. Whether viewers realise they're watching broadcast programming or via online services becomes irrelevant. But online TV is currently under- utilised in terms of the possibilities it provides, such as removing the boundaries of the broadcast schedule and opening up viewing habits.
Its the dawning of a new era, of opening up the viewers horizons. The choices will be mind blowing, and it is broadcast quality with many in HD. But the beauty is that many viewers will not even realised it has happened. Because there new tv set looks similar to their last one. All the internet connected goodness is hidden under the hood.
…..Radically different – we guess.
Tim Cook has declared that TV is an area of "intense interest" for Apple. In an interview to be broadcast on NBC tomorrow night, the CEO told Brian Williams: "When I go into my living room and turn on the TV, I feel like I have gone backwards in time by 20 to 30 years."
Meanwhile, at the UBS Media Conference yesterday, Netflix Chief Content Officer Ted Sarandos said ratings don't matter. Time slots are for sports and talk shows, and the future of TV will in part be about deep personalization, including "voice recognition, visual recognition," and personalized recommendations that can be pulled up as soon as you walk in the room.
Is it finally happening? Is the experience of watching television as we know it today finally set to change after so many false starts?
Consider some of the ideas brewing among both small and large tech companies:
Subscriptions + TV everywhere
In Sweden, a startup called Magine has created a product that lets you stream live and on-demand TV across devices. Beta users of the product can choose from 16 channels and watch the programs on their iPhones, iPads, computers, or smart TVs, and pick up on a show at any point from the last week. When the full service launches next year, it'll have more than 50 channels. Subscribers will pay on a month-to-month basis, at a similar price to what they pay for regular cable.
Magine, unfortunately, won't be available in the US in the foreseeable future. It has a hard enough time getting rights from broadcasters in Europe. In the US, where broadcasters and cable companies are deeply intertwined, those licenses just aren't going to happen.
Death to the set-top box
Because Magine's service is a "cable over IP" deal, it won't have any set-top boxes. When Apple gets done with reinventing the TV, you can bet that a set-top box won't be part of the final product either. Apple-made TVs will likely come with an app platform baked in, with your cable subscription being merely one of the available "apps." (Note: None of this has been reported; these are merely my predictions.)
So, your "lean back," live-TV experience will be merely another option alongside apps for Netflix, Hulu, Vimeo, YouTube, Spotify, Pandora, photo albums, and the likes. And the user interface will look like the iPad's. As I have previously noted:
During interviews for his biography, Steve Jobs told Walter Isaacson that he had "finally cracked" plans for an easy-to-use integrated TV set. It will do away with complex remote controls, and sync with all your devices and iCloud, Jobs told Isaacson. "It will have the simplest user interface you could imagine."
And by the way, lest you doubt Apple's commitment to TV, take heed of what design chief Jony Ive said in an interview with British newspaper The Telegraph in May. The one design he would like to be remembered for was the one he was currently working on, he said, while refusing to divulge details. "[W]hat we're working on now feels like the most important and the best work we've done," Ive said.
No more remote control
Apple no doubt has plans to integrate Siri's voice controls into its TV experience, and hopefully it will have figured out how to use touchscreens without the dirty-fingerprint problem. But those controls might not be the final solutions.
What we might well see within two years is gesture and gaze controls. Leap Motion already enables "Minority Report"-like 3D gesture controls, so I'm sure we'll be changing the channels and turning the volume up with karate chops and upper-cuts in the near future.
But if that sounds like too much energy, then the guys at PredictGaze have us covered. They've developed technology that allows you to perform actions just by looking at certain parts of the TV screen. Need to mute the show you're watching? Just look at the bottom right-hand corner of the screen. Want to rewind a little? Look at the middle quadrant on the left.
PredictGaze's technology can also pause a show for you if you get up and walk out of the room. When you return, the TV's camera will see you and resume the entertainment.
This technology is all teed up. Samsung, LG, Google, and Apple all have the will to make it happen. And content-oriented giants like Amazon and Netflix are doing their best to disrupt the status quo, while startups like Magine nibble away at the edges. If you believe that old maxim that technology waves are overestimated in the short term but underestimated in the long term, it seems like we're long overdue an actual revolution in the living room.
That doesn't mean our dream TV is an inevitability, of course. In TV perhaps more than other entertainment medium, there are powerful external forces that are only too willing to slow the motion of innovation.
In the US at the very least, cable companies and broadcasters can thwart Magine-like offerings at the drop of a contract. As we've seen with HBO, there's hardly an in-built eagerness to embrace disruptive digital models. And when it comes to remote controls and set-top boxes, there's an entire manufacturer ecosystem invested in their survival beyond what logic should dictate. Meanwhile, TV is so mainstream that you'll have to change a lot of deeply ingrained habits. The remote control will have it defenders, and new TVs are bigger, more serious communal investments than personal mobile devices. Even if these changes do start to happen within the next two years, the evolution is likely to be slow.
But with the emergence of credible startups such as Magine, who have managed to work with the broadcasters that might otherwise resist digitalization, all the technology now primed and ready to go, and with the attention of the world's most powerful computer company, it feels like TV's time has finally come.
At least those of us – like Cook – who don't like to time travel when we walk in the living room hope so.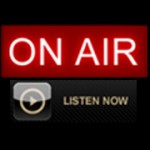 Related posts: