Best Online Shopping Sites For Men
Once upon a time, shoppingenthusiasts spent their weekend in an air conditioned mall just to tow many a bag from one store to another. Between the crowds and the inability to find what you're looking for, the experience soon became a time-consuming nightmare. Who wants to do that, especially when you can now shop from the comfort of your couch, courtesy – e commerce! For those discerning gentlemen who don't enjoy the tangible experience of shopping, we've rounded up a list of 7 online shopping sites where you can seamlessly navigate your way to an enviable wardrobe.
1) Freecultr
This site is a holy grail for casual lovers as it stocks a range of jersey and cotton basics in a host of bright, solid colours. With delivery taking no more than 2-5days, the easy-to-use site sells a range of sweaters, shorts, cardigans, denims, pants, footwear and accessories with prices starting from Rs.499. Affordable and with a range of options, Freecultr is a must checkout online shopping site!
2) Pernia's Pop-Up Shop
Menswear retail is perhaps the next big thing, and designer Pernia Qureshi vouches this. However, what used to be just girl's hub now brings India's hottest luxury designs for boys as well. So, for traditional wear, you have Rohit Gandhi & Rahul Khanna kurtas and for a more contemporary appeal, you have Atsu's tribal prints. The shop also features other leading menswear designers such as Rajesh Pratap Singh, Varun Bahl + Karan Johar and Nimish Shah among many others.
3) Myntra
When Myntra says that it is one of the best and affordable e-commerce fashion sites for men; we say it's not actually farfetched. It has one of the finest collections of accessories, footwear and clothes for men available at perhaps all the sizes. The site, however, scores a brownie point on the cool offers it provides perennially. Delivery takes almost 5 days and is remarkably fuss-free. Additionally, the site also has a 30-day return policy, which makes it even more interesting.
4) Inkfruit
If you're a T-shirt junkie and like designs that are different sometimes boho, too, then pop over to Inkfruit. The site, like Myntra, offers a range of offers to choose from, some of which includes buy 2, get Rs. 500 off or straight 50% flat discount as well. It also sells men's accessories including laptop covers, footwear and jackets; it's the casual tees that are widely popular with the masses. So, if you're on a tight budget, and still want to look your casual best, then Inkfruit will definitely come to your rescue.
5) Shersingh
Need a break from designer labels and exquisite apparels, the colourful polo shirts stocked on this site launched by Exclusively.in and co-owned by cricketer Zaheer Khan, can be a welcome change. The Nehru polo jackets and patterned shirts available in a diverse palette can make a bold statement and with guaranteed home delivery in 3-days, this can be worth a click. Also, Shersingh has partnered with one of the leading online fashion sites, Myntra, and will now be redirected directly to their main site.
6) Fashion and You
Your key to indulge in high fashion and luxury brands is now made easy by Fashion and You, which doing rather well. This website brings brands and luxury labels to the masses with some heavy-duty discounts on products such as perfumes and body essential products. What's more? The site also offers exhaustive answers to all your style queries. Combining style and comfort is rare when it comes to shopping, but this site manages to do so splendidly.
7) The Stiff Collar
Calling shirt lovers, "somewhat snooty English shirts" shop offers a dozen of them in different styles at decidedly non-snooty prices – yes, that's The Stiff Collar for you. Offering cash-on-delivery, the shirts are worth it just for their affordable prices and quirky descriptions. The English-cut stiff-collar shirts are rather different when compared to the regular high-street shirts. The various fits also include a slightly longer fit – so as to accommodate sturdier guys, a split yoke, which is the back panel of cloth along the shoulders and a narrow shape!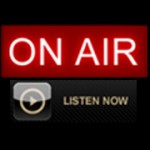 Related posts: