What Steve Jobs' Loss Really Means
In the tributes to Steve Jobs on his first death anniversary, most writers and commentators have once again showered the same platitudes that they did a year ago.
In death, Jobs has become immortal, an icon who cannot be faulted and who is an inspiration for businessmen and common folks alike.
Awash with such grand themes, however, is inter-linked the fate of the world's most valuable company – Apple Inc. We must look at Jobs' death in terms of his impact on his company. Apart from a defective Maps app for which the new CEO Tim Cook has publicly apologised, Apple has hardly put a foot wrong since Jobs passed away. However, we need to ask ourselves if the public apology would have ever been allowed if Jobs were around. When issues cropped up with the last iPhone, Jobs grudgingly offered replacement pieces. But the former CEO was also known to be mercurial and unforgiving when it came to the working and design of his devices. It is possible that such a defect as the Maps app would probably have been nixed at the design stage itself considering how widely off the mark the functioning of the app is. And recommending Google Maps to Apple users? Jobs, who had "wanted to go to thermonuclear war with Android" would have balked at the very thought of it. Apple now seems like a more forgiving place than it was under Jobs.
The other notable feature of Apple is the absolute lack of newer products coming out from the company. While it makes more than half its money from iPhones, it is worth noting that the company has brought in no new models since Jobs died. Rumours of a new smaller iPad have been doing the rounds for a few months now. However, since there is no final word on it from the company itself, we must look at the company in the year since Jobs' death as simply carrying forward his legacy of products. Newer iPhones and iPods were recently announced, but Apple cannot make a killing on these products forever.
Innovation is the name of the tech world. Jobs was renowned for coming up with new features and thinking of concepts that were out of the box. It was this, despite his aversion to conforming to standardisation over common parts such as USBs etc., which made users queue outside Apple stores to buy the company's products as soon as they launched. It remains to be seen if Tim Cook is as adept at coming up with newer products that consumers may not yet have thought they need. Jobs excelled at this and it is likely that there is no one who can be quite like him in the near future, but for Apple to remain where it is, it needs a semblance of the innovative prowess that Jobs has hopefully imbibed the company with.
Jobs' biggest contribution at Apple was marrying art with science. His devices blurred the lines between usability and being products worth being envied. He has been canny about giving users gadgets that have looked as well as performed stunningly. Jobs single-handedly brought the touch revolution at a time when people thought it was the stuff of science fiction. We often forget how much devices have changed in the space of just a few years and it is undeniable that most of this has happened on the back of iPhone's success.
Before he died, there were talks of Apple TV being one of the pioneering concepts that the company was working on. Considering how far the music industry has changed since iTunes was launched, it is not unreasonable to expect the same to happen to video content such as TV shows and movies.
For the sake of Jobs, it is imperative that Cook and co. step up the innovative levels at Apple and once again delight fans the world over. His own words, "Stay hungry, stay foolish," are what his company needs right now. We only hope Apple, once again, dazzles us with products and technologies that Jobs was known for. It would be a shame and the greatest insult to his memory to let Jobs' dreams for tech excellence wither away.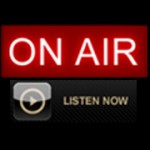 Related posts: