Get Healthy And Glowing Skin This Summer
Your skin dreads summers as much as you do since it wreaks havoc on it. Instead of trying to find ways to make your skin look perfect by bribing your sister to share her beauty secrets, read the article which tells you how you can you make your skin look flawless, healthy and glowing, without making you feel like a girl. So, stop peeking into those girly magazines & read more great articles or listen to the best Radio Programme on that Planet on:     www.planetloungeradio.com
Sun block
You might want to say this 10 times and learn it right away. UV rays can burn your skin making it look patchy. Wear a sun protection cream before you step out of the house. Follow this rule religiously to save your skin from getting damaged. Also try and cover as much skin as possible while you are out.
Wash your face
Make it a point to wash your face each time you step inside the washroom. It is not necessary that you use a face-wash but just rinsing your face with water will keep excess oil at bay. This also helps in keeping your body temperature under control. This way, you will be protected against acne.
Use good products
For those of you who have sensitive skin, this is essential. Get your dermatologist to suggest skin care creams. As your skin is sensitive, get your sun block and face wash suggested too. It is always better to take precautions before the season changes as it affects your skin directly.
Moisturise
Moisturisation is very important for your skin. It keeps your skin nourished. This will also block the pores from getting contaminated by dust and oil. This way you will protect your skin from acne and dust.
Exfoliate
Exfoliation helps remove dead skin. This allows your pour to be cleaned and breathe properly. Use a loofah for your body and for face use a scrub that has soft grains that would not hurt the delicate facial skin. Don't forget to use a good moisturising lotion after you exfoliate.
Eat right
Avoid eating all the tasty greasy food and eat food that is healthy for the skin. If you are someone who eats non vegetarian food atleast once a day, we suggest that you control your meat intake. What you eat shows on your face. Since meat is difficult to digest, it also increases the body temperature. So, try switching to vegetables during summers and eat a lot of water based fruits and fresh juices.
Sweat it out
Workout during summers is one of the best ways to make your skin glow. How? Sweat helps clean the pours. 30 minutes of spinning, running or a game you like is all you need to do. But make sure that you take a generous shower to clean yourself post workout.
Drink it up
8 glasses of water per day will keep you hydrated making your skin look flawless and fresh throughout the summer.
A little extra care during summers is all you need to keep your skin healthy. Stick to our guidelines and you will never ever be scared of summers. And you never know, this time around, it might be your sister who comes and asks you 'what have you been using on your skin?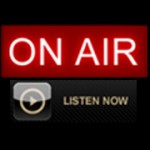 Related posts: