Foods to battle Man Flu
Say what they might, man flu is real. We might not be the weaker sex, but we certainly are the sicker sex when this is concerned. Men are more susceptible to cases of cold with the weather changes – and when the man flu strikes, these are the foods to stock up on to battle it out.
1. Mushroom
© Shutterstock
Best had in the form of soup, mushrooms, especially white button mushrooms, help increase production of antiviral proteins inside the body that help you fight the flu. You can buy them by the pack at any grocery store – and if the man flu is making you too woozy to make your own soup – order in or buy one of those ready-to-make soups.
2. Cheese
© Shutterstock
This is a food item that is almost always there in every man's fridge. Slap on a slice on toast or whip up a quick sandwich. Cheese is very helpful in that it carries immune-boosting bacteria around the body. And need we elucidate on what a comfort food that yellow slice of goodness is when you feel like death?
3. Nuts
© Shutterstock
Preferably Brazil nuts, which have a high quantity of selenium – a micro-nutrient that strengthens the immune system. However, seeing that Brazil nuts are not very easily found in India and are imported from South America, you can make do with other kinds of nuts like black walnuts and cashew nuts which also come with high selenium.
4. Oranges
© Shutterstock
Hello to the nemesis of cold of any kind – Vitamin C! Juice it, or have it normally – oranges are storehouses of Vitamin C that reduces the duration of your flu symptoms by almost 8%! The phytonutrients in the pulp is just the stuff you want to treat your body to – poison for that irritating man flu.
5. Sweet Potatoes
© Shutterstock
When the infection is making its way into your system, it first breaks through your skin that is your body's front-guard. So, whether you have contracted the man flu or not, it is important to keep the skin healthy. Load up on sweet potato – it contains beta-carotene that turns into Vitamin A inside your body, protecting the skin from further infection. Plus sweet potatoes make a hell of a snack, barring the few extra calories.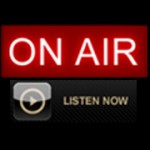 Related posts: