Health Benefits Of Beer
For years, wine lovers have revelled in the glory of red wine and its medicinal properties that helps in fighting against heart diseases. But hey wine enthusiasts; make way for beer lovers as recent research has shown that even beer benefits a large number of people, bodily! From curing insomnia to treating arthritis to even increasing longevity, beer does it all.
So if you love beer, and you are over 25 years of age, then you definitely have a reason to rejoice. Here's how you can incorporate beer in your lives apart from merely as a drink that you enjoy with your friend.
1) Rheumatoid Arthritis
Also known as RA, Rheumatoid Arthritis can be a pain of a disease. RA is essentially the inflammation of joints that can happen at a very early age. Early symptoms include redness, swelling and soreness of joints. But the good news is that you can it with the help of beer. Of course, beer alone is not going to solve the purpose. With the help of limited intake of beer in your diet plan and coupling it with proper exercises, you can treat this condition.
2) Healthier Kidneys
A bottle of beer can actually lower the risk of developing kidney stones by 40 percent in men. The reason can be the high water content in beer that helps in the proper functioning of both the kidneys, since dehydration increases kidney stone risk. Beer also promotes the production of urine as its diuretic so you can flush out your bladder and kidney and keep them healthy.
Image Credit: pamelaegan (dot) com
3) Calms An Upset Stomach
Sipping on a carbonated beer can actually help in soothing up a stomach ache, just like 7Up or sprite. However, if you suffer from an ulcer of gastritis, then avoid alcohol as it may inflame it. Otherwise, alcohol can be used in buffering the pain.
4) Boosting The Brain
Studies have shown that a beer everyday can keep Alzheimer or dementia at bay. This especially holds true if you are moderate drinker. The risk of having a mental illness is reduced by 20 percent. Alternatively, hops flowers, which are used in brewing beer, can actually help in curing insomnia. Keep it under your pillow to have a good nights' sleep.
Image Credit: foodmatters (dot) tv
5) Reduced Cancer Risk
Marinating steak in beer is the best way to consume meat. It not only kills 70 percent of the carcinogens (cancer causing agents) but drastically reduce the HCAs (heterocyclic amines) in the meat that are the root cause of neurological disorders.
6) Increased Longevity
The US Department of Agriculture (USDA) estimates that moderate drinkers are lesser prone to heart diseases, strokes and diabetes, which are clearly the devils of modern society these days. So sip on a beer and enjoy a healthy and a long life.
Image Credit: Shutterstock
Add-on: Tames Frizzy Hair
That Beer is a natural hair conditioner is a well known fact. A few drops of beer are sticky enough to tame your wild hair. It can also help in giving your brows a good shape. Dip you finger and gingerly slick it down your eyebrows or your scalp. Not only you'll get a slick look but you'll be sorted for a couple of hours. You can also mix 3-4 drops of beer in your shampoo everyday in order to get shiny hair.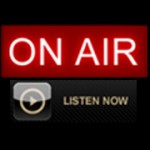 Related posts: