Cut Down Alcohol Intake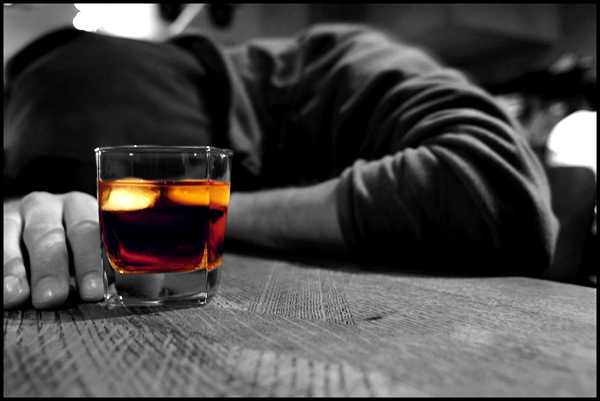 Yes, New Year is undoubtedly one of the few occasions in a year when getting tipsy is not looked upon as being crass or ridiculous and even the most sober of folks don't mind shedding their inhibitions, experi-menting with cocktails, mocktails and all sorts of alcoholic concoctions. However, just because getting inebriated on New Year seems like the cool thing to do, it doesn't mean that you need to indulge. Everybody has certain limitations and if you are in the very common club of mild, social drinkers, use these tips to save yourself from getting wasted as you welcome the New Year:
Making Smarter Drinking Choices is Easy
There are many ways in which you can cheat yourself in terms of reducing your alcohol intake and cheat others by still consuming a "seemingly" decent amount of alcohol. How do you do it? Consider it as the minus one rule. Recollect the drink you deem is the heaviest for you, the one that usually intoxicates you faster than any other, and choose a supplement that is one step below it. If pure scotch gets you going, limit yourself to something as basic as light beers. When ordering your drink, avoid the macho-looking, on-the-rocks variety. Instead, try something like coke (the beverage) mixed with rum. Ensure that you always dilute your drinks with juices, sodas or cold-drinks. This is a smart and easy way of limiting your overall alcohol intake.
Heard about babysitting your drink?
This doesn't refer to taking up a part-time babysitting job where you need to get drunk for handling hyperactive children! It refers to a simple trick of using your drinkin a manner that your number of refills is drastically reduced without looking like someone desperately trying to limit his alcohol intake.
To babysit your drink, you should:
• Take smaller sips, don't chug—take minute, educated sips
• Take false sips where you actually consume almost nothing
• If the combination allows, go for numerous ice refills
• Re-arrange the tissue around the glass repeatedly
• Shift the glass from one hand to another, this way you will not be holding the glass in your preferred hand at all times
• If seated, repeatedly place the drink on a table
• Most importantly, talk a lot as it will distract your mind and create bigger intervals between re-ordering/refills
• Yes, there are Alcohol-Unfriendly Locales at Every Party!
Try to choose locations within a party where there is a lesser chance of finding hardcore drinkers. For instance, areas where games are being played, where the conversations are heavy or places near the salad bar. This is the simplest way to keep away the temptation.
Eat Well, Eat More, Eat During the Party & Eat Just Before
It is common wisdom that when alcohol is consumed on a relatively fuller stomach, its effects and the ability to drink more is drastically reduced. This is particularly true if you eat foods heavy in complex carbohydrates like bread, pasta and rice. Other choices include oily or fried snacks that are almost a surety at any New Year party. Another way to limit yourself is to load-up on fluids for a couple of days prior to the party. Think of it as minimally detoxifying yourself so that on the day of partying, the alcohol takes more time to kick-in.
If Pressurized, Act Drunk
If you are surrounded by guys overtly possessed by the wisdom of getting drunk on New Year's Eve, you will find it hard to find an escape passage. Try to act a bit smashed. Speak slower, speak with lesser clarity and try to unbalance your gait. These are suggestions enough that if pressurized more, you might lose your composure.
LISTEN LIVE ON AIR:
www.planetloungeradio.com
Listen LIVE also On Facebook: https://www.facebook.com/planetloungeradio
Read more on our Website: www.planetloungeradio.com 

Related posts: